Stainless Steel Water Tank is made of SUS304 stainless steel precision molded Common types of stainless steel fire Water Tank square modular water tanks, round tanks vertical, horizontal circular tank. Using SUS304, SUS316L, SUS444 stainless steel plate, etc., stamping. General stamping into three dimensions, namely, 1X1 meters, 1X0.5 meters and 0.5X0.5 meters are three peripheral with TIG connected with high strength, light weight, low cost, environmental health and other characteristics. Manufacturing standards for the National Building Standard Design Atlas 02s101.
Stainless steel tanks suitable for water quality requirements of the higher places large hotels and restaurants, offices, apartments, buildings and food processing research and teaching, health care, electronics and other industries. (Note: The high concentration of chlorine in water with caution)


Instructions for use
1, stainless steel water tank as a storage life of the secondary device, can only be installed domestic water (fire water), can not be installed as hydrochloric acid, sulfuric acid or acidic, alkaline content of the larger liquid.
2, the water tank during use, do not other heavy equipment on top of the tank, do not use a hard object random beating or drawing tank layout and fittings, there are problems to notice factory technical service personnel, maintenance of welding personnel, the requirement is specialized in argon professional arc welding work, maintenance should let the water out.
3, regular monthly maintenance personnel observe the tank, outside the main usage parts and accessories, there are problems in a timely manner to reflect the manufacturers.
4, into the water tank Do not open the manhole cover, prevent water pollution by the secondary, the annual regular tank cleaning and disinfection 1-2 times.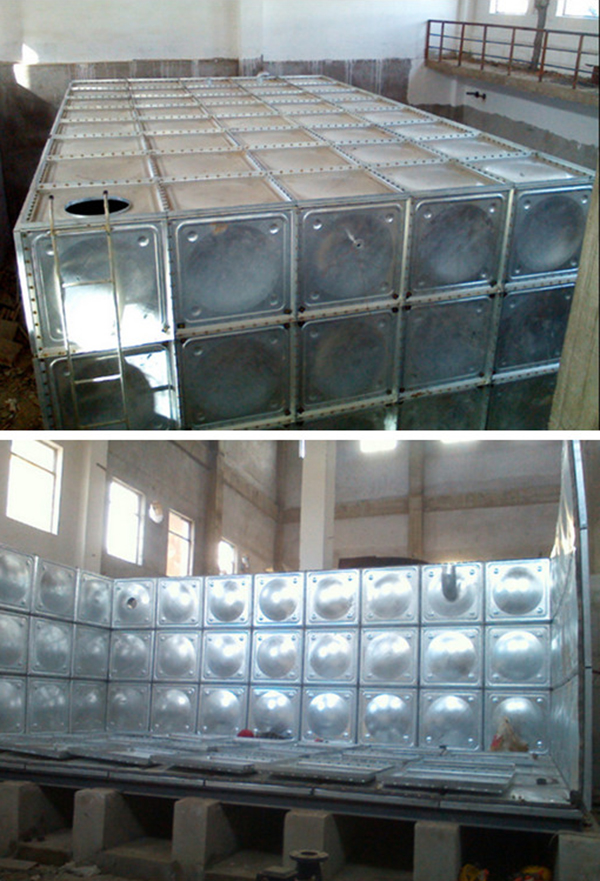 Features
1, stainless steel tanks are generally made of SUS304 stainless steel sheet material, stable physical and chemical properties of water pollution, ensure clean water quality;
2, stainless steel water tanks stamping molding, high strength, light weight, looks clean, beautiful and elegant;
3, water tank panels generally use high nickel above 8.0 3042B board, smooth surface appearance, easy to clean;
4, due to the dense surface oxide layer, excellent corrosion resistance, good sealing performance;
5, a large impact resistance, strong seismic performance;